The Forest Academy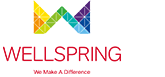 CELEBRATE!
At Forest, we love to celebrate all of our children's success. Every Friday afternoon we hold a 'Celebration Assembly' which allows teachers to show case some of the brilliant learning that has been taking place in classrooms that week. Parents are also invited to attend so they can hear all the lovely comments their child's teacher has to say about them.

We also have House Point Competitions! All of our children are split into four teams- Red Team, Blue Team, Green Team and Yellow Team. During the term teams try and raise as many house points as possible. The winners are announced on the final Celebration Assembly of the term. For their prize, they are rewarded with exciting events such as movie afternoons and milkshake making!


Take a look at some of the different rewards we have at Forest!